Transforming next-generation enterprise Wi-Fi networks with wireless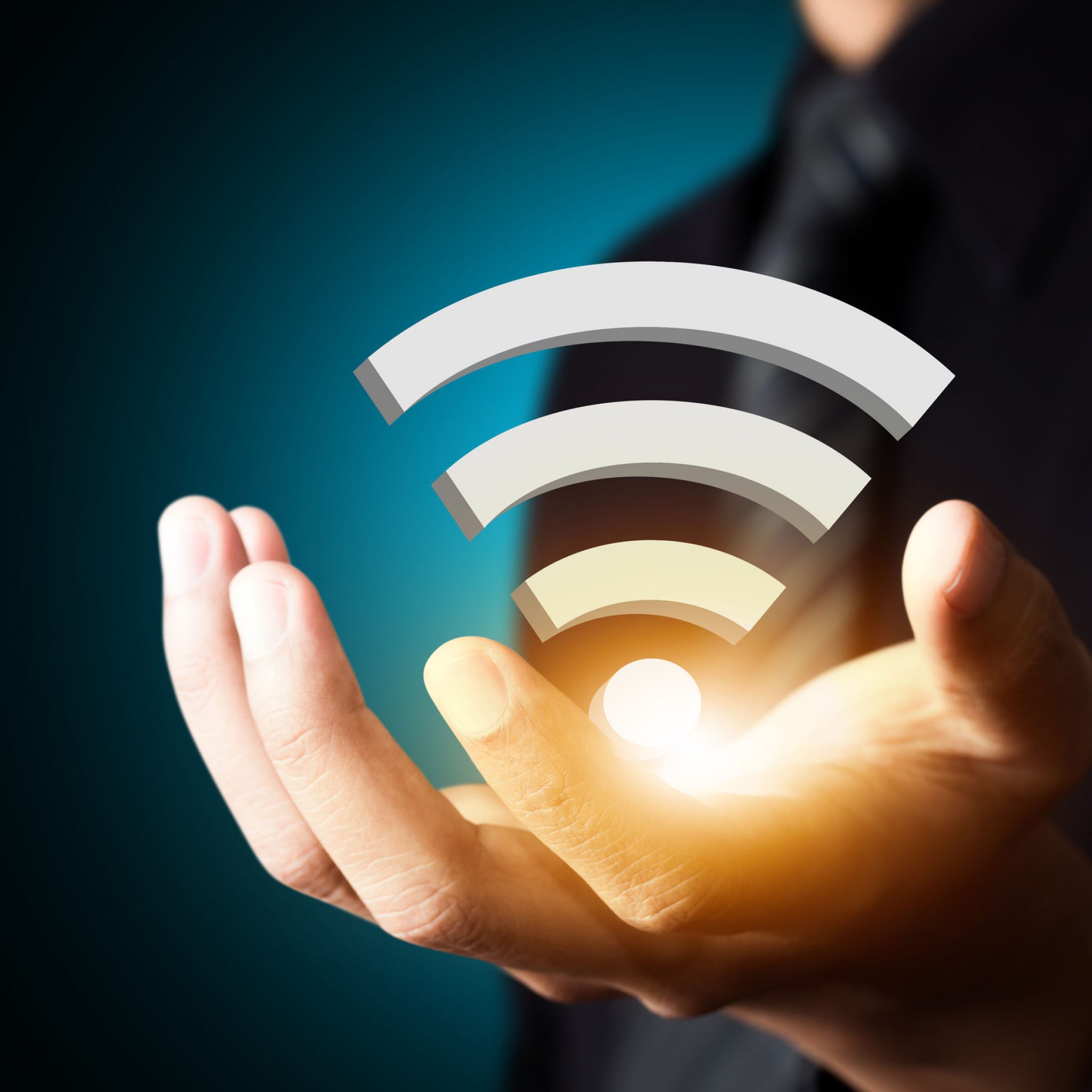 When you think of corporate Wi-Fi, what comes to mind is an office with lots of laptops, smartphones, and other devices all connecting seamlessly wirelessly. However, the irony is that it takes a lot of wiring and rooms full of wired routers and switches to make that happen. But a Bay Area startup called Airvine is set to change all that with its high-performance multi-gigabit wireless backhaul system. This should simplify and speed up deployments and reduce costs while making networks more flexible, whether building new or extending existing networks.
Enterprise connectivity requiring upgrades
After a long period of "working from home", when workers began to slowly return to their offices, they quickly realized that their office Wi-Fi was too slow, unable to handle the load of video meetings and the real-time online collaboration. A recent study by CCS Insight showed that unreliable Wi-Fi in offices can hamper hybrid/remote work strategies and lead to employee frustration. This awareness has started a cycle of upgrading enterprise networks, using high-performance WiFi6/e technologies and, very soon, WiFi7.
By definition, enterprise network upgrades include future-proofing. This means going beyond today's typical sizing of 10s of Mbps per user to gigabit and even multi-gigabit speeds. Networks must support increased video and other data traffic, as well as latency-sensitive applications such as XR and Metaverse.
Such upgrades don't just mean changing old access points (APs). Instead, it includes replacing years-old Fast Ethernet or Gigabit Ethernet cabling, as well as introducing new routers and switches. All of this requires millions of dollars of investment, months of work, and a massive amount of downtime.
Airvine seeks to make enterprise Wi-Fi networks truly wireless
Upgrade cycles provide the perfect opportunity to reassess traditional standards and embrace modern, more efficient approaches. This is precisely what Airvine is trying to do.
Airvine's solution, in a nutshell, is to link all access points, IoT gateways and wired devices with wireless links and local switches. This eliminates most cables and the hard work of transporting all traffic to centralized switch rooms.
At the heart of Airvine's solution are the WaveTunnel nodes. Each node contains a pair of specially designed high-performance, high-speed 60 GHz radios, a Layer2/3 switch, and Airvine's secret sauce. A node can connect up to four access points via built-in Ethernet ports.
Airvine targets indoor deployments, such as large office buildings, event venues, hospitals, hotels, etc. In a typical deployment, multiple nodes are spread throughout the building, connected via unlicensed 60 GHz spectrum in a Sonnet-like ring architecture. This ring becomes the common backhaul for all access points, IoT gateways and more. Currently, the 60 GHz band has up to 14 GHz of available spectrum, enough to provide the capacity needed for any enterprise deployment.
According to its CEO, Vivek Raghavan, the WaveTunnel system brings four distinct innovations to make it all possible.
radio stations – The most significant innovation lies in the 60 GHz radios and antennas. This spectrum generally requires a site line connection for proper operation. Airvine has burned a lot of midnight oil to break this paradigm and offer a 60 GHz solution that penetrates through obstacles (NLOS – Non-Line of Site (NLOS). Currently their technology can connect through drywall, glass and wood – materials typically found in interior office construction.They achieved this by implementing a 256-element antenna array with heavily suppressed sidelobes, creating a very clean main beam. This grating offers very high gain, providing enough link margin to compensate for wall penetration loss.The grating measures just 8cm x 8cm and is a major reason for WaveTunnel's small form factor. radios also have beamforming and beam steering for easy alignment.
The radios use the standard IEEE 802.11ad/ay air interface. You may remember that a few years ago Qualcomm and Intel were enthusiastically marketing the 60 GHz spectrum and these standards for mobile communications. Additionally, Facebook (Meta) uses this spectrum for its Terragraph project for backhauling outdoor Wi-Fi hotspots serving wireless broadband to homes and businesses. While none of these efforts have generated much market interest, they have created a healthy ecosystem of chipsets and component vendors. Airvine intelligently leverages this spectrum for more realistic use cases and the mature ecosystem to develop radios and antenna arrays more cost-effectively.
Raghavan mentioned that Airvine has/applied for three system design patents covering their radio innovations, which should hopefully protect them from copycats.
Ring architecture – The nodes are connected in a Sonnet-like ring architecture, which means the network is self-healing and resilient to any link failure. The architecture also optimizes latency across the entire WaveTunnel network, ensuring support for latency-sensitive applications. In conventional wired deployments, APs are connected through a cascade of switches, where the latency of APs furthest from the router/switch can be much higher than that of APs closer.
Security – The WaveTunnel system uses multiple measurements from the radio layer through Layer 2 to ensure that networks are as secure as their wired counterparts. With WaveTunnel, users benefit from physical and virtual traffic segmentation, whether IT (Informational) or OT (Operational-IoT).
Fast, plug-and-play and flexible deployments and management – As one can imagine, deploying these nodes is much faster than cabling. Adding new access points or modifying the network configuration is very simple and fast. The system is configured and managed via a smartphone app without requiring expensive skilled labor. Even finicky 60 GHz radios can be easily aligned using beamforming and beamsteering capabilities.
Based on their initial studies, Raghavan mentioned that Airvine deployments could cost up to 5 times less than traditional cabling, depending on the type and size of deployments. It looks impressive. However, I did not have the opportunity to review these studies in detail, perhaps for my follow-up article!
Final Thoughts
Airvine seems to have an interesting solution for modernizing enterprise Wi-Fi. Although the use of wireless for wireless backhauling is a simple idea, the various innovative innovations brought by Airvine make it a remarkable end-to-end backhauling system. It could also offer some differentiation if existing players providing 60 GHz outdoor backhaul products now decide to enter the domestic market.
The claimed 5x savings is very attractive, and any company will definitely seriously consider Airvine's solution. This seems like a no-brainer for new network builds. But because of WaveTunnel's plug-and-play approach and APIs to integrate into existing network management systems, it's ideal for augmenting existing networks with a wired link. Companies could also take a phased approach. For example, they can start with the WateTunnel system in high traffic areas or whenever they deploy the latest WiFi6/e or WiFi7 access points, and transition the entire network as needed. capacity, budget, usage pattern and other considerations.
As of May 2022, WaveTunnel has been shipped to over 40 potential partners and end customers. This is remarkable, given that the product is not yet commercially available (expected by the end of the fourth quarter of this year). Airvine also recently closed Series A funding, raising $10 million, led by Crosslink Capital. This should give players some confidence considering Airvine.
In summary, Airvine's solution looks promising. Enterprise network players appreciate its performance, cost savings, simplicity, rapid deployment and flexibility. I look forward to its commercial launch and will probably investigate some of the claims further.
In the meantime, if you want to read articles like this and get up-to-date analysis of the latest mobile and tech industry news, sign up for our monthly newsletter at TantraAnalyst.com/Newsletter, or listen to our podcast Tantra's Mantra .