The post-COVID world is divided – it must unite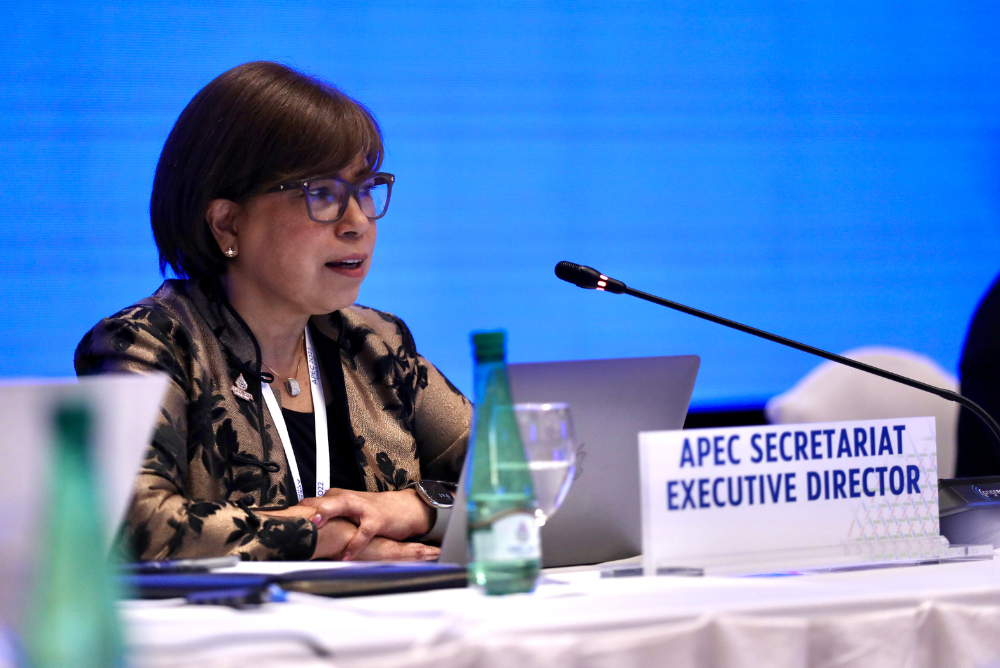 There are growing fears that the systems and order that make contemporary life possible – marked by connection, convenience and abundance – are falling apart.
Multilateralism, trade and the rules-based order are in trouble, observers say, which will undermine our ability to deal with the challenges looming on the horizon, foremost among them the dangerous effects of climate change. It is also commonly believed that the main culprit is the geopolitical tension between the world's two largest economies, China and the United States. I agree with the first statement. It's time for us to work together, we have to do better. Moreover, I would say that the fate of the world order does not depend solely on the United States and China. Of course, both play a major role in the fact that if one or both sneeze, we all get sick. Nevertheless, it takes the whole community for us to recover.
Take the case of COVID-19, which came at a time when relations were at their lowest, hampering initial cooperation when the virus erupted into a pandemic. Because he touched a lot, it took a lot, working together, to bring him into line. An example of this is how the challenge has been taken up by the Asia-Pacific Economic Cooperation, or APEC forum – a group of 21 diverse economies that includes China and the United States.
Early in the pandemic, many APEC officials expressed concern about the prevalence of protectionism and vaccine nationalism. But despite this apprehension, member economies have come together, meeting virtually, to pledge, among other things, support for facilitating the movement of vaccines across borders and low tariffs for essential medical products.
They reacted quickly to relieve congestion and ensure the continuous flow of essential goods. A special meeting of APEC leaders has been convened in July 2021 to reinforce the urgency of collaboration. Customs guidelines have been established, setting out operational and practical measures to ensure that supply chains are equipped to rapidly transport vaccines and related products. We have worked with the business community, companies on both sides of the Pacific, who are also committed to helping facilitate the flow of goods and services, especially those that most support the health and economic response at this critical time. .
The virus is not gone yet, but we are already seeing the relationships between economies, which made connectivity possible, slowly weaken, again due to geopolitical tensions, particularly those surrounding the war in Ukraine.
There is enough documentary evidence to explain the continued impact of the pandemic, along with war and other factors, on the economy. Among APEC member economies, economic growth is expected to slow to 2.5% in 2022, after expanding 5.9% in 2021, and improve slightly in 2023 to 2.6%, according to recent data. published by the APEC Policy Support Unit.
Differences of opinion between members must be respected. The issues in dispute involve vital issues that must be addressed by the international community if we are to stay together. It usually involves facing grim realities and challenging the status quo. Continued disagreement strains the resolution of vital priorities that benefit both sides, such as working to manage the impact of the pandemic and working together for recovery.
More importantly, it may render useless all the lessons of the past two years, which we will need to put into practice if we are not to repeat a similar or worse crisis.
The pandemic has made it clear that we cannot work in silos. The pandemic is not only a health problem, but also an economic problem. We need to weave health sector expertise with trade and customs, with business and civil society, across governments and across economies.
We need predictability in our rules and flexibility to facilitate the movement of essential goods and people. We need stronger regional and global collaboration in research, manufacturing and distribution. We must be more innovative, not only in the development of new products and services, but also in flexibility, adaptability and change, and for this we must promote the free flow of dialogue and ideas. This involves reviewing our policies, guidelines, regulatory innovation, distilling best practices and sharing them more widely.
Developments in the region encouraged by bodies such as APEC, along with the progress of the Comprehensive and Progressive Agreement for Trans-Pacific Partnership (CPTPP) and the Regional Comprehensive Economic Partnership Agreement (RCEP), inspire "guanxi (a Chinese concept to explain connections and relationships) and contribute to our collective resilience.
Taking RCEP for example, it is the first free trade agreement (FTA) involving China, Japan and the Republic of Korea. This means that the tariff liberalization schedules agreed this time will not only improve market access for goods exported from these countries, but also increase the possibility for partners to participate more in global value chains. It provides a rising tide model for regional economic integration.
As such, APEC is firmly pursuing its long-term aspiration for integration through an Asia-Pacific Free Trade Area (FTAAP), which will provide us with an opportunity to galvanize our approach of incorporation of the so-called "next-generation trade and investment issues", which include digitalization, inclusive growth and sustainability.
Over the past few months, APEC ministerial officials have participated in face-to-face meetings and policy dialogues in Thailand for the first time in two years, signaling renewed enthusiasm and commitment to cooperation despite the differences and disagreements related to global geopolitics. The high-level meetings cover all sectors crucial to the region's recovery, from trade, health, tourism, forestry and food security to the economic empowerment of women and small and medium enterprises.
The results of the discussions between the ministers are guided by the theme of Thailand this year Open, connect and balance region's economy and demonstrate how APEC recognizes that economic goals should not only include economic growth, but should also ensure people's well-being, inclusion, equity and sustainability.
In November, APEC leaders will meet in Bangkok. There will be differences, but it will be a reaffirmation of the commitment to common goals.
APEC is diverse in terms of ideology and the size of the economies it brings together as equals. It is not a rules-based forum, which means its most common motto is trust. Specifically: confidence that each member, as well as each representative of business, academia, or anyone brought to the table, is invested in a greater good resulting from cooperation rather than division.
Confidence has been with us through many difficult events, including two major financial crises, disruptive trade tensions and, of course, the COVID-19 pandemic. We have heard many experts point to cracks in the old comfortable order, but so far, thanks to this trust, multilateral cooperation has endured.
/Public release. This material from the original organization/authors may be ad hoc in nature, edited for clarity, style and length. The views and opinions expressed are those of the author or authors. See in full here.