Statistics Department: Malaysia's Producer Price Index fell 7.6% YoY in July 2022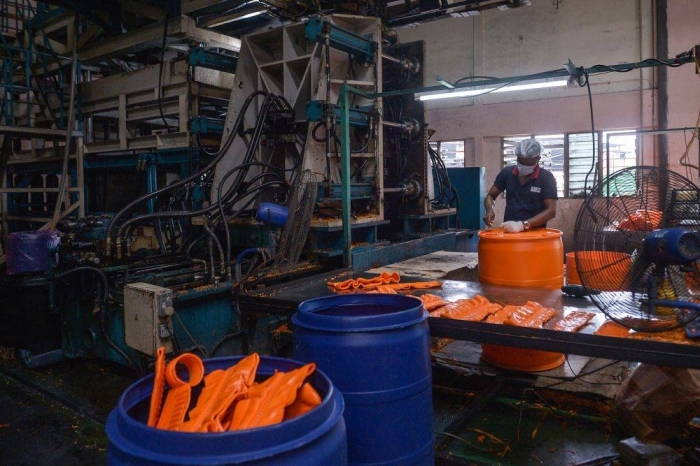 The July 2022 PPI was mainly driven by the manufacturing index with 9.9% against 10% in June 2022. – Image by Miera Zulyana
Monday, August 29, 2022 2:10 PM MYT
KUALA LUMPUR, Aug 29 – Malaysia's Producer Price Index (PPI) for local production, which measures the cost of goods leaving the factory, fell 10.9% year-on-year to 7.6% year-on-year (yoy) in July 2022. June 2022, the Department of Statistics Malaysia (DoSM) said.
According to the DoSM infographic published today, the PPI for July 2022 was mainly driven by the manufacturing index with 9.9% compared to 10% in June 2022.
This was followed by the mining index which increased by 9.0% (17.5 June) and the agriculture, forestry and fishing index with -10.3% (18.1 June ). increase of 2.1 percent and 0.9 percent respectively.
For the monthly comparison, the DoSM said local PPI production declined for two consecutive months to register -2.3% in July (June -0.1) due to the double-digit decline in the agriculture, forestry and fishing index of -22.3% (June -9.5). %) and drop in the mining index of -3.6% (5.4 June).
"On the other hand, the manufacturing index increased by 0.2% (0.7 June), while the electricity and gas supply index increased by 0.9% and the index of water supply decreased by 0.3%.
"In terms of PPI local production by processing step, the index for raw materials for further processing inclines by 1.1% (June 16.9), followed by intermediate materials, supplies and components (12, 5%) and finished goods index (2.4%)," says DoSM.
As a monthly comparison, the index of raw materials for further processing decreased by 11.5% while the index of intermediate materials, supplies and components increased by 0.2% while the index of products finis remained unchanged, he said. — Bernama