PET scan illustrating neurological fallout from COVID-19 wins image of the year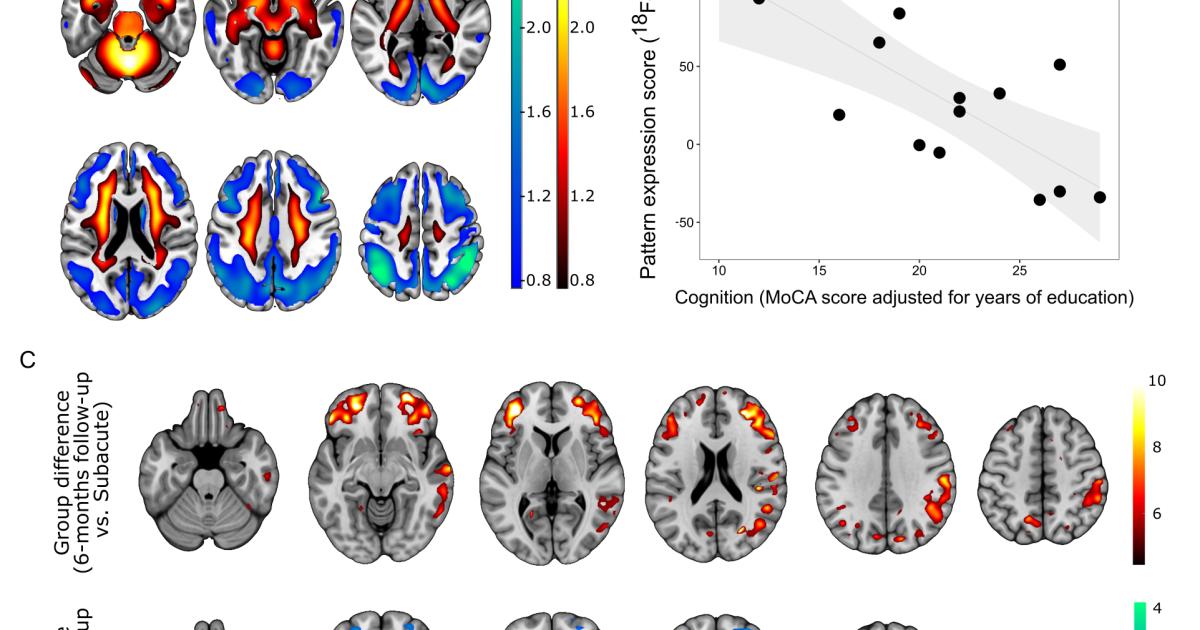 [ad_1]

To obtain their award-winning results, the authors prospectively studied COVID patients admitted to hospital with non-neurological conditions. Participants underwent a cognitive assessment and, if two or more neurological symptoms were apparent, also received a PET scan.
Compared to healthy patients, people with COVID-19 showed distinct brain metabolism patterns. These included marked metabolic decreases in cortical regions and patterns consistent with patients' cognitive functioning.
There was also good news, the team reported. After six months of follow-up, PET imaging showed neurological improvement in most patients, including almost complete recovery of brain metabolism.
Ganna Blazhenets, PhD, post-doctoral researcher in Medical Imaging at the University Medical Center of Freiburg in Germany, noted that their research will be important as post-COVID issues continue to emerge.
"We can clearly state that significant recovery of regional neural function and cognition occurs for most COVID-19 patients based on the results of this study. However, it is important to recognize the evidence for longer lasting deficits… in some patients six months after disease onset, "added Blazhenets. "As a result, post-COVID-19 patients with persistent cognitive impairment should be referred to a neurologist and possibly assigned to cognitive rehabilitation programs. "
You can read the summary of this study here.
[ad_2]