Indian Morning Briefing: The Russian-Ukrainian crisis continues to weigh on Asian markets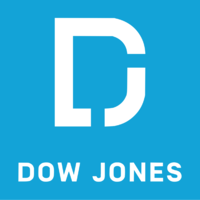 GLOBAL MARKETS 
DJIA *       34079.18  -232.85  -0.68% 
Nasdaq*      13548.07  -168.65  -1.23% 
S&P 500*      4348.87   -31.39  -0.72% 
FTSE 100      7484.33   -29.29  -0.39% 
Nikkei Stock 26351.48  -559.39  -2.08% 
Hang Seng    23621.85  -548.22  -2.27% 
Kospi         2700.66   -43.14  -1.57% 
SGX Nifty#   17015.50  -190.5   -1.11% 
#February contract 
 
USD/JPY 114.65-66  -0.07% 
Range   114.80   114.50 
EUR/USD 1.1306-09  -0.04% 
Range   1.1322   1.1297 
 
CBOT Wheat* March $7.970 per bushel 
Spot Gold      $1,909.59/oz  0.3% 
Nymex Crude (NY)* $91.48   -$0.28 
 
*Markets in the U.S. were closed Monday for a holiday. 
 
 
U.S. STOCKS 
On Tuesday mid-morning in Hong Kong, futures on the Nasdaq 100 index were down 2.1%, while those on the S&P 500 fell 1.6%, suggesting that US stocks could face setbacks. pressures in Tuesday's exchanges. US markets were closed Monday for Presidents Day.
Russian stocks, the ruble and European stocks fell on Monday as oil prices rose as investors grew nervous over signs of escalation between Moscow and the West.
The pancontinental Stoxx Europe 600 index fell 1.3%. The MOEX, Russia's benchmark stock index, fell 10.5%, its biggest daily percentage drop since March 2014 when Russia invaded Crimea.
 
 
ASIAN STOCKS 
Japan's Nikkei Stock Average was down 2.0% at 26,378.61, weighted by financial and insurance stocks. Concerns about Russian-Ukrainian tensions persisted. The Japanese government said on Monday it had organized a chartered flight to evacuate Japanese expatriates from Ukraine. Casio Computer rose 0.2% after announcing it would repurchase up to 5 billion yen of its shares from Feb. 22 to April 28. USD/JPY was at 114.61 from 114.95 at Tokyo's close on Monday.
South Korea's benchmark, the Kospi, fell 1.3% to 2707.94 in early trade. Technology and financial stocks were among the main decliners. Escalating geopolitical tensions weighed on investor sentiment after President Vladimir Putin ordered the deployment of Russian troops to two breakaway regions of Ukraine after recognizing their independence. The greenback appreciated against the won on lower risk appetite, with USD/KRW up 0.3% at 1,195.50. The index heavyweight Samsung Electronics fell 1.6%.
Hong Kong shares fell in early trading, weighed by the tech sector amid lingering regulatory concerns. Escalating tensions between Russia and Ukraine also hurt sentiment, KGI Securities said. Alibaba Group fell 3.7% and Tencent Holdings fell 1.4%. Electric car makers were liquidated, with BYD Co., XPeng and Li Auto down 2.8% to 3.7%. HSBC Holdings fell 2.2% ahead of its annual results later in the day. Chinese oil majors were among the winners. PetroChina gained 2.2% and Cnooc climbed 1.4%. The Hang Seng Index recently fell 3.1% to 23,430.06.
Chinese stocks fell, following broad declines among other Asian stocks, on concerns over rising tensions between Russia and Ukraine. The Shanghai Composite Index fell 0.8% to 3463.50, the Shenzhen Composite Index fell 0.9% to 2304.07 and the ChiNext Price Index fell 1.5% to 2762.05. Developments in China-U.S. trade relations are also believed to be a focus, after China placed some U.S. defense firms under sanctions for arms sales to Taiwan under its new anti-foreigner sanctions law, it said. declared the UOB. Auto stocks fell, with BYD Co. down 1.6% and SAIC Motor down 0.7%.
FOREX 
Safe havens such as the JPY and USD strengthened against most G-10 and Asian currencies amid renewed geopolitical tensions after Russian President Putin recognized the independence of two regions separatists from Ukraine and ordered the dispatch of Russian troops to these regions. It appears to have primarily spurred a sense of "risk aversion" driven by potential sanctions and a diplomatic breakdown rather than outright war, Mizuho Bank said. The safe haven allure of the USD was measured, while the JPY and CHF were preferred, Mizuho Bank added. USD/JPY edged down 0.1% to 114.64, SGD/JPY fell 0.2% to 85.09 and EUR/JPY fell 0.1% to 129.62 .
METALS 
Gold rose at the start of Asian trade on heightened tensions between Russia and Ukraine after Russian President Putin ordered the deployment of Russian troops to two breakaway regions of Ukraine after recognizing their independence. Gold was likely to trade on developments related to the two countries, Commerzbank said. "Until the end of the crisis, or at least until there are signs of a lasting easing of tensions, we believe that gold will remain in demand as a safe haven," Commerzbank added. . Spot gold was up 0.3% at $1,909.59 an ounce.
OIL SUMMARY 
Oil rose, buoyed by rising Russian-Ukrainian tensions following Russian President Putin's order to deploy Russian troops to two breakaway regions of Ukraine after recognizing their independence. Oil could also be supported by signs of firming demand, following comments from Saudi Aramco that it has seen signs of increasing demand, ANZ said. Meanwhile, the market would be watching negotiations that could revive the 2015 Iran nuclear deal, ANZ said, noting that Iran's Foreign Ministry spokesman said progress had been made. First-month WTI crude oil futures rose 3.0% to $93.82/bbl. The most actively traded contracts for Brent crude, the world's oil benchmark, rose 2.3% to $97.58 a barrel, according to FactSet, extending their recent run towards $100.
 
 
TOP HEADLINES 
 
Putin Orders Deployment of Troops to Breakaway Regions in Ukraine 
Putin Address Takes Swipe at U.S.-Led World Order 
Fed Official Leaves Door Open to Larger Rate Increase in March 
Rise in Australian Inflation Expectations Stokes Case for Higher Rates 
U.K. to Lift Remaining Covid-19 Curbs 
U.S. Nears Return to Iran Nuclear Deal 
Weather Delays Effort to Steady Burning Ship Carrying Porsche, Bentley, VW Cars 
Lycra Targeted by Creditors of Chinese Textile Group 
Chicken Industry Officials Prepare for Retrial in Price-Fixing Case 
NBC Draws Lowest Olympics Ratings Ever 
Atlassian Co-Founder Wants to Buy Australia's Biggest Polluter to Make It Greener 
Nanosonics Shares Hit Lowest Since March 2019 After Results 
Western Areas Reports 1H Profit, Lowers Output Forecast 
Coles 1H Net Profit Slips, But Maintains Dividend 
Cochlear Raises Dividend After Lifting 1H Profit by 26% 
Mexico Registers $31.6 Billion in Foreign Direct Investment for 2021 
Biden Has Begun the Interview Process for Supreme Court Pick 
 
 
(END) Dow Jones Newswire
February 21, 2022 10:15 p.m. ET (03:15 GMT)
Copyright (c) 2022 Dow Jones & Company, Inc.