Indian Morning Briefing: Mixed Asian Markets; China's service sector activity rebounded in June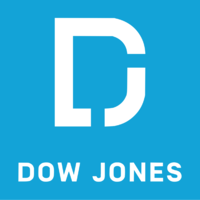 GLOBAL MARKETS 
DJIA*             31097.26    321.83     1.05% 
Nasdaq*           11127.85     99.11     0.90% 
S&P 500*           3825.33     39.95     1.06% 
FTSE 100           7232.65     64.00     0.89% 
Nikkei Stock      26403.87    250.06     0.96% 
Hang Seng         22046.65    216.30     0.99% 
Kospi              2339.61     39.27     1.71% 
SGX Nifty#        15869.00      45.5     0.29% 
#July contract 
 
USD/JPY     136.16-17   +0.34% 
Range       136.35   135.49 
EUR/USD     1.0428-31   +0.05% 
Range       1.0440   1.0420 
 
CBOT Wheat* July $8.312 per bushel 
Spot Gold  $1,811.46/oz 0.2% 
Nymex Crude (NY)* $108.04 $2.28 
 
*Markets in the U.S. were closed Monday for the Independence Day holiday. 
 
 
EUROPEAN STOCKS 
US markets were closed Monday for Independence Day.
European markets mostly rose, boosted by oil stocks as crude prices rose, although US markets remained closed for the Independence Day holiday. The Stoxx Europe 600 gained 0.5%, the FTSE 100 gained 0.9% and the CAC 40 advanced 0.4%, but the DAX fell 0.3%. "The FTSE 100 is up, driven by oil and oil stocks as Europe enjoys a quiet session thanks to the US holiday," IG analyst Chris Beauchamp said in a note.
 
ASIAN STOCKS 
Japanese stocks were higher at the start of the session, driven by gains in tech stocks following recent sell-offs caused in part by worries about higher borrowing costs and the economic outlook. Investors were focused on any policy-related developments in Japan ahead of Sunday's upper house elections. The Nikkei Stock Average rose 1.2% to 26,457.24.
South Korea's benchmark Kospi rose 0.7% to 2316.88 in early trade, driven by gains in electronics, biotech and internet stocks. Institutional investors led gains on bargain hunting after a four-game losing streak. SK Bioscience added 3.4%, extending gains to a second session after its Covid-19 vaccine gained approval for use in the country.
Hong Kong stocks were higher, showing signs of recovery after three straight sessions of losses amid growing worries about a U.S. recession and aggressive interest rate hikes by the Fed. The benchmark Hang Seng gained 1.4% to 22130.75. But analysts at KGI Securities warned of limited upside and anticipated difficulties for the HSI to sustain momentum throughout the day given short-term investor sentiment towards equities in general. But the brokerage said the Hong Kong market could outperform US and European equities, thanks to stimulus measures from Beijing.
Chinese stocks rose in early trading, supported by gains in auto and alcohol stocks. The Shanghai Composite Index gained 0.4% to 3418.80, the Shenzhen Composite Index gained 0.4% to 2254.11 and the ChiNext Price Index rose 1.0% to 2861, 96. China-U.S. relations could be in focus, following the possibility of a U.S. move to cut Chinese tariffs, IG market strategist Yeap Jun Rong said in a note. "Any move on this front can help improve overall near-term risk sentiment, being seen as beneficial to the world's two largest economies," he added.
FOREX 
The yen weakened against other G-10 and Asian currencies amid improving risk appetite spurred by prospects that US President Biden could soon roll back some tariffs on Chinese imports . An easing of Chinese tariffs would be widely welcomed as another way to tame inflation, IG market strategist Yeap Jun Rong said in an email. Any move on this front will likely be seen as beneficial to the world's two largest economies, the United States and China, and could help improve overall near-term risk sentiment, the strategist added. USD/JPY gained 0.4% to 136.89, AUD/JPY gained 0.7% to 93.83 and SGD/JPY gained 0.6% to 97.67.
METALS 
Gold rose at the start of Asian trading. The metal faces pressure from dollar strength, given the pair's inverse relationship. Still, ANZ thinks gold could be supported by concerns over the economic outlook, noting that "the [Fed's] Aggressive tightening is creating concerns of an impending downturn, which should see safe-haven demand remain high for the precious metal. Spot gold rose 0.2% to $1,811.46 an ounce.
OIL SUMMARY 
Oil prices were higher at the start of Asian trading amid concerns over limited supply. "Supply uncertainty is high as Russia and several other OPEC+ producers are experiencing disruptions related to political and technical factors," Stephen Innes, managing partner at SPI Asset Management, said in a note. Protests in Libya and news that Norwegian workers are planning a strike over a labor dispute signal supply disruptions are mounting, ANZ analysts said in a note. First-month WTI crude oil futures rose 1.9% to $110.49/bbl, while Brent gained 0.2% to $113.68/bbl.
 
 
TOP HEADLINES 
Chinese Vice Premier Liu, Treasury Secretary Yellen Discuss Economic Issues 
China Service Sector Activity Rebounded in June 
China Imposes Fresh Restrictions as Covid-19 Cases Rise 
U.S.-Stock Funds Fell 16.3% in Second-Quarter Rout 
South Korea Inflation Hits Over Two-Decade High 
Biden Might Soon Soften Chinese Tariffs, in Decision Fraught With Policy Tensions 
Commodity Price Slide Raises Hopes Inflation May Ease 
China's Slowdown Could Tamp Down Global Inflation 
Biden Says U.S. Can Choose Unity as Nation Faces Divisions 
Fresh Scandal Threatens to Tarnish U.K.'s Boris Johnson and Tory Party 
Argentina Names New Economy Minister as Inflation Crisis Mounts 
Highland Park July Fourth Parade Shooting Leaves at Least Six Dead; Police Apprehend Person of Interest 
Basketball Star Griner Makes Direct Plea to Biden for Her Freedom 
China's Covid Isolation Spurs Beijing-Based Development Bank to Open Overseas Office 
China Auto Maker Geely Ventures Into Smartphones 
Peter Thiel-Backed Vauld Suspends Withdrawals 
European Travel Just Got Harder After SAS Pilots Strike 
Air Travelers Cope With Busy July Fourth Holiday Weekend 
For Reliance, Russian Oil Has Supercharged Profits 
 
 
(END) Dow Jones Newswire
July 04, 2022 11:15 p.m. ET (03:15 GMT)
Copyright (c) 2022 Dow Jones & Company, Inc.