Indian Morning Briefing: Asian markets mostly down after overnight declines on Wall Street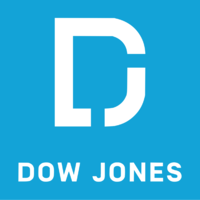 GLOBAL MARKETS 
DJIA           31072.61   -215.65    -0.69% 
Nasdaq         11360.05    -92.37    -0.81% 
S&P 500         3830.85    -32.31    -0.84% 
FTSE 100        7223.24     64.23     0.90% 
Nikkei Stock   26984.68    196.21     0.73% 
Hang Seng      20655.13   -191.05    -0.92% 
Kospi           2366.51     -8.74    -0.37% 
SGX Nifty*     16174.00   -116.0     -0.71% 
*Jul contract 
 
USD/JPY   138.16-17   +0.02% 
Range     138.39   138.05 
EUR/USD   1.0131-34   -0.12% 
Range     1.0155   1.0121 
 
CBOT Wheat Sept   $8.126 per bushel 
Spot Gold   $1,706.70/oz   -0.1% 
Nymex Crude (NY) $102.39      $4.80 
 
 
US STOCKS 
US stocks fell as investors scrutinized another round of big business earnings reports and looked forward to a week of key central bank meetings.
The shares were in the green for much of the session before falling in the afternoon. The S&P 500 closed down 0.8%. The blue-chip Dow Jones Industrial Average lost 0.7%, while the technology-focused Nasdaq Composite Index fell 0.8%.
Major financial firms kicked off a bumper week of earnings. Bank of America ended little changed after saying second-quarter profits fell 32%. Goldman Sachs rose 2.5% after reporting better-than-expected earnings. Some traders attributed the afternoon market decline to a report that Apple plans to slow hiring next year, which was first reported by Bloomberg and weighed on tech stocks. The tech giant lost 2.1%.
 
 
ASIAN STOCKS 
Japan's Nikkei Stock Average advanced 0.4% to 26,904.85, driven by gains in autos, electronics and shipping stocks, as hopes continued for a recovery profits after the Covid-19 pandemic. Investors are focused on the earnings season which is expected to start later this week.
South Korea's benchmark, the Kospi, fell 0.4% to 2367.03 in early trade, dragged down by losses in electronics and airline stocks. Wall Street's overnight declines weighed on investor sentiment. Apple supplier LG Innotek fell after a report that the iPhone maker plans to cut hiring and spending next year. Memory chip makers also pulled back on profit taking after two consecutive sessions of strong gains.
Hong Kong's Hang Seng index fell 0.7% to 20,698.95 on concerns that Chinese financial institutions extending credit to eligible developers to complete unfinished projects may take time to pay off. , analysts said. The Chinese government has asked these institutions to provide more support, given a growing boycott of mortgage payments over the delayed delivery of unfinished homes, but it could take time to resolve the issue, KGI Research said in a statement. morning comment. The Hang Seng TECH index slipped 0.7% to 4540.26.
Chinese stocks fell in morning trading, weighed down by auto stocks. The benchmark Shanghai Composite Index fell 0.2% to 3270.52, the Shenzhen Composite Index fell 0.2% to 2187.64 and the ChiNext Price Index fell 0.7 % to 2780.01. Auto stocks were lower amid fears the rising number of Covid-19 cases in China could hurt demand for cars and affect production. The real estate market will likely be the focus of concern, following reports that China may allow suspension of mortgage payments on stalled property projects amid protests, Commerzbank analysts said in a note. As the real estate sector accounts for at least 20% of GDP, its stabilization will remain an important determinant of China's economic health in 2H, they added.
FOREX 
Asian currencies were mixed against the US dollar during the Asian morning session amidst caution. Investors couldn't shake off the tough environment in a rising interest rate environment, DBS Group Research senior forex strategist Philip Wee said in a research report, noting Wall Street's losses from the day to day. US dollar strength appears to be waning, but there is no rush to other currencies, Wee added. USD/KRW fell 0.2% to 1,316.60, USD/SGD edged up 0.1% to 1.3975 and AUD/USD gained 0.2% to 0, 6826.
METALS 
Gold prices were lower at the start of Asian trading, after rising overnight on a weaker dollar. "Overall, gold price action continues to be uninteresting with limited scope rallies, while declines, when they occur, are much larger and faster," said Jeffrey Halley, senior market analyst at Oanda, in a note. "Gold's fate this week hinges on hopes that the rally in investor sentiment seen elsewhere will inspire further US dollar weakness," he said. Spot gold fell 0.1% to $1,706.70 an ounce and is down 5.6% so far this month.
OIL SUMMARY 
Oil prices fell after surging above $100 a barrel overnight following steep losses last week. Oil could be supported for now as concerns over a response from Saudi Arabia and OPEC seem unfounded following President Biden's visit to Saudi Arabia, which offered no concessions, said Stephen Innes, managing partner of SPI Asset Management. "OPEC has limited spare capacity and is unlikely to get going, especially after the colossal correction in oil prices," he said in a market commentary. The short-term market will focus on the next OPEC+ meeting, scheduled for August 3. First-month WTI and Brent crude oil futures recently fell 0.6% to $101.95/bbl and $105.64/bbl, respectively.
 
 
TOP HEADLINES 
Stocks Lose Ground as Banks Give Quarterly Updates 
RBA Warns Unanchored Inflation Expectations Would Stoke Rates Pain 
Gazprom Claims Force Majeure in Its Halt of Gas Deliveries to Europe 
Ukraine's First Lady in Washington for High-Level Meetings 
Race for Next British Leader Down to Final Four 
Tech Bill Aims to Block U.S. Aid for Companies That Build Advanced Chips in China 
Report on Pentagon Role in Afghanistan Is Under Review 
BHP Forecasts Production Bounce in Year Ahead 
Twitter Says Elon Musk's Opposition to Expedited Trial Is a Tactical Delay 
IBM Second-Quarter Earnings Advance on 9% Sales Growth 
Celsius Defends Decision to Halt Withdrawals at Debut Bankruptcy Hearing 
Madcap Markets Push Goldman Sachs To Higher Trading Revenue, but Profit Falls 
Bank of America Revenue Rises on Consumer Strength, but Profit Declines 32% 
Hulu Is Driving More Streaming Subscribers to Disney Than Marvel or Star Wars 
Uber Agrees to Pay Penalties After Overcharging People With Disabilities 
Chinese Developer Modern Land Nets U.S. Court Approval for Debt Restructuring 
 
 
(END) Dow Jones Newswire
July 18, 2022 11:15 p.m. ET (03:15 GMT)
Copyright (c) 2022 Dow Jones & Company, Inc.