Indian morning briefing: Asian markets are down at the start of the week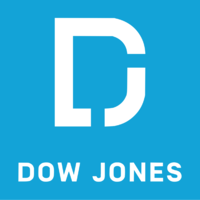 GLOBAL MARKETS 
DJIA         34580.08   -59.71  -0.17% 
Nasdaq       15085.47  -295.85  -1.92% 
S&P 500       4538.43   -38.67  -0.84% 
FTSE 100      7122.32    -6.89  -0.10% 
Nikkei Stock 27828.50  -201.07  -0.72% 
Hang Seng    23523.43  -243.26  -1.02% 
Kospi         2965.70    -2.63  -0.09% 
SGX Nifty*   17265.00    30      0.17% 
*Dec contract 
 
USD/JPY  112.98-99   +0.15% 
Range    113.08   112.75 
EUR/USD  1.1291-94   -0.19% 
Range    1.1320   1.1289 
 
CBOT Wheat Dec $7.944 per bushel 
Spot Gold   $1,783.44/oz   Unch 
Nymex Crude (NY) $66.18   -$0.32 
 
 
U.S. STOCKS 
Markets ended a tumultuous week on a worrying note on Friday, with a large sell-off in the tech sector pushing major U.S. stock indices down and Treasury yields falling at a pace not seen in some of the worst days of the pandemic. last year.
The Nasdaq ended the week with a weekly loss of 2.6%, trailing its peers, and concluded its largest two-week percentage decline since March. The S&P 500 fell 1.2%. The Dow Jones Industrial Average fell 0.9%, posting a fourth straight week of losses.
 
 
ASIAN STOCKS 
Japanese stocks were down, penalized by falling tech stocks and e-commerce, as the outlook for a possible Fed tightening raises concerns about global growth. SoftBank Group recently lost 7.3% following massive sales at some of its holding companies such as Didi Global and Alibaba Group Holding. Investors were focused on any development regarding the Omicron variant of Covid-19 and government responses. The Nikkei Stock Average was down 0.8% to 27,802.29.
South Korea's benchmark Kospi fell 1.2% to 2,933.39 at the start of trading, dragged down by consumer and tech stocks. Sentiment has turned sour as the recently relaxed social distancing rules have been tightened again in response to an increase in Covid-19 cases and the arrival of the Omicron variant in the country. Coronavirus-sensitive stocks were down. Large-cap semiconductor and internet stocks also fell, following the decline in US tech stocks on Friday.
Hong Kong stocks were down in morning trading as the market continued to weaken after a large drop last week. The benchmark Hang Seng fell 0.7% to 23,599.79. Chinese tech giants led losses, prolonging the industry's decline on Friday after new rules from U.S. regulators that would allow foreign stocks to be delisted for failing to meet certain audit requirements. Alibaba plunged 6.9% and JD.com slipped 3.7%. KGI Securities estimated that the sector will remain under pressure throughout the trading day.
Chinese stocks were broadly lower at the start of trading, following weakness in other Asian markets, with investors focusing on the high political tensions between China and the United States and the spread of the Omicron variant. The Shanghai Composite Index was up 0.1% to 3,611.95 and the Shenzhen Composite Index fell 0.2% to 2,521.47. The ChiNext price index fell 0.6% to 3,459.57. Auto stocks were down due to demand concerns following the emergence of the Covid-19 Omicron variant. Chinese tech stocks are said to be the center of attention, following Didi's sharp drop last Friday following his intention to exit the New York Stock Exchange, IG said.
FOREX 
USD / JPY fell as concerns over the Omicron variant pushed down crude oil prices and U.S. Treasury yields, and the pair could continue lower to 112.00 this week, Citi said. Still, aggressive bets against the USD / JPY might not be safe as concerns about inflation could prompt the Fed and other central banks outside of Japan to tighten their policies and because the prolonged disruption in the chain supply was likely to delay the recovery of Japan's trade balance due to the exports, Citi said. Both of these conditions can support the USD / JPY. The pair was recently at 113.00, up from 112.80 on Friday night in New York.
AUD / USD remained the target of risk averse global currency investors, dropping below 0.7000 on Friday and by far the worst performing G-10 currency. Market strategists have said further weakness is likely. The pair's price action has suggested that it remains the preferred currency for darker Omicron scenarios such as existing vaccines offering little protection until targeted boosters are available, Sean said. Callow, Currency Strategist at Westpac. AUD / USD has broken many support levels and is likely to fall towards 0.6900, he said. Nonetheless, the currency's short positioning is high, so good news could lead to substantial short hedging, he said.
METALS 
Gold was little changed at the start of Asian trading, after rising on Friday following weaker-than-expected US job growth. Demand for safe haven assets such as gold was likely to be sustained in the near term amid concerns over the impact of the new variant of Covid-19 Omicron on the global economy. "The new variant of the virus, which has meanwhile been detected in the United States as well, is currently hanging over just like the sword of Damocles," noted Commerzbank. Spot gold was flat at $ 1,783.44 / oz.
OIL SUMMARY 
Oil rose at the start of trade, after falling sharply last week over concerns over falling demand over new mobility restrictions due to the Covid-19 Omicron variant. "In a half-full glass version, if the virus is found to be less virulent than the Delta variant with current vaccinations remaining effective, the ongoing economic recovery could help price pressures become more widespread," said Mizuho Bank. First month WTI crude rose 2.4% to $ 67.87 / bbl, while Brent gained 2.3% to $ 71.47 / bbl.
 
 
TOP HEADLINES 
 
Chinese Tariffs Fuel Boom in U.S. Trade With Tech Exporter Taiwan 
Russia, India to Reinforce Defense Ties as U.S. Considers Sanctions 
China Seeks First Military Base on Africa's Atlantic Coast, U.S. Intelligence Finds 
U.S. Plans to Fast-Track Revamped Covid-19 Vaccines 
Small-Cap Stocks Hit Hard by Covid-19 Omicron Variant 
Kohl's Urged to Consider Sale by Activist Investor 
Alibaba Group Appoints Toby Xu as Chief Financial Officer 
Nvidia's Deal Setback Eased by Soaring Chip Demand 
California Dairy Farmers Struggle to Stay in the 'Got Milk' State 
CNN Fires Chris Cuomo After Probe Into His Efforts to Help His Brother 
Spotify Removes Some Comedians' Work From Streaming Service 
Boral to Sell North American Fly Ash Unit to PE-Backed Firm for $755 Million 
U.K. Digital-Health Startup Vinehealth Raises Seed Financing 
Hedge Funds Suffer Big Losses on Biotech Rout 
Bitcoin Price Tumbles After Wall Street Selloff 
 
 
(END) Dow Jones Newswires
December 05, 2021 10:15 p.m. ET (3:15 a.m. GMT)
Copyright (c) 2021 Dow Jones & Company, Inc.