GUEST APPEARANCE: Libraries Eager to Reopen Safely and Responsibly | Seneca County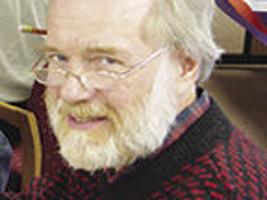 As retired librarians and current board chairs of two local libraries, we enjoyed reading Michael Fitzgerald singing the praises of libraries in his February 19 "Write On" column, "Bring Back the Libraries Too". We applaud his comments on the value of public libraries and appreciate how much he missed the opportunity to browse the collections.
Public libraries in large and small communities offer a wide range of resources and services. Book collections, in print and online, entertain, educate and enlighten the reader. The digital availability of films, games and even foreign language training offers more ways to engage. Public programming enhances the experience of children, youth and adults through more interpersonal interaction. For some community members, access to the technology provided by the library is their lifeline for doing schoolwork, applying for jobs, or seeking benefits from social services.
Like many businesses and organizations, libraries had to close their doors last spring. But, the libraries did NOT close. Working from home, library staff immediately pivoted their service models to meet the needs of the community within the constraints imposed by the state. The wealth of online resources available was valued, as physical space and physical collections were suddenly no longer available. Questions to libraries continued to be answered by telephone, email, websites and other means of communication. WiFi capabilities have been extended to make free internet service available outside the walls of the library building. Workshops, programs and even yoga sessions have moved to an online format.
As guidance was received from the state, libraries invested in cleaning and sanitation supplies, instituted disinfection procedures and quarantine periods after handling physical materials, developed de new procedures for staff and public policies in anticipation of reopening. Soon a 'curbside' service was provided, allowing for the pickup of requested book and movie bundles or even 'surprise me'. Laptops were purchased for loan to those who did not have the devices to use electronic resources. Training was provided to those who needed assistance in using the technologies. In some cases, home delivery was offered.
Now most of the libraries in the Finger Lakes Weather The readership area is open to navigation, some by appointment and others without appointment. Even libraries that have opened their doors continue to offer curbside service to accommodate members of the community who are not yet comfortable entering a public facility. Local libraries have made many adjustments during the pandemic. Some familiar items in the library that cannot be easily disinfected have been rendered inaccessible, but your experience in the library should be as rewarding as those Mr. Fitzgerald fondly remembers.
He only mentioned it briefly, but indeed many public libraries, and the regional library systems that support them, are struggling in the face of government budget cuts. This year's NYS executive budget proposal calls for a reduction in funding to our libraries for the fifth year in a row, so we encourage readers of this journal to support the critical role libraries play in our communities by contacting the Governor, local state officials and state senators.
It should also be noted that the writer would have done a better service to the Finger Lakes Weather readership by reflecting the status of local libraries, rather than its "local" California library or by referring to the services of a library in a city outside of the area served by that newspaper. The doors of most local libraries are open. They continue to lend books, DVDs and other materials, and not just those from their own buildings, but from across the interconnected library region.
Libraries too are eager to reopen when it is a safe and responsible thing to do. As it reopens, libraries continue to gather feedback on the needs of the communities they serve, follow advice from the state, and adapt services and programs to the current environment. We encourage readers to regularly contact your local library to stay abreast of the ever-expanding offerings available in your community. Like Mr. Fitzgerald, you will find that the libraries and their staff are awesome!
Marty Schlabach lives in Covert, where he and his wife restore a mid-19th century house, raise a few animals and enjoy gardening. He held various positions as a librarian at Cornell for 29 years, including serving as director of the Lee Library, NYS Agricultural Experiment Station, now known as Cornell AgriTech. He has been a board member of the Interlaken Public Library since 2017. John R. Henderson lives in Lodi where he and his wife own a small farm and orchard. He was Reference Librarian at Ithaca College for 37 years before retiring in 2018. He has served on the Lodi Whittier Library Board of Trustees for over 13 years and has just started his second term as Chairman of the Board. .