For Halloween, how about a vodka-tequila hybrid in a skull-shaped bottle?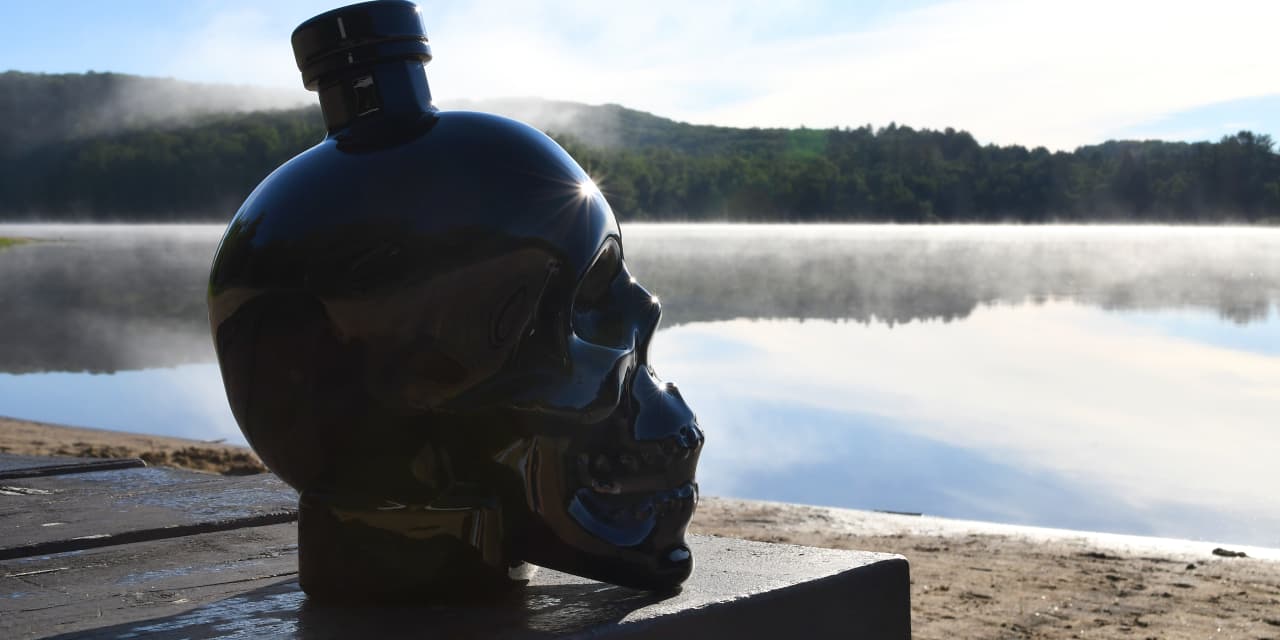 The bottle
Crystal Head Onyx Blue Agave Vodka, $ 55
The comeback story
If there ever was a tailor-made spirit for the Halloween parties, it's Crystal Head, the vodka, created by comic legend Dan Aykroyd, which comes in a skull-shaped bottle.
But even though Crystal Head is all about the ship, it also has fans for the liquid inside – Aykroyd touts the fact that it is made with "pristine" Canadian water (it is from Canada, after all) and is "always free of any oils, sugars or additives", unlike other vodkas. Since its launch in 2008, the brand has grown in popularity, with sales now exceeding 100,000 cases per year.
Aykroyd also developed the brand by introducing different expressions and limited edition offerings. Which brings us to the latest version of Crystal Head – dubbed Onyx. It is special not only for its black bottle, true to the color of its namesake crystal, but also for the alcohol itself. That is, this vodka is made from blue agave, the same plant that goes into quality tequila. Aykroyd says the idea is to tie the growth of super premium tequila to vodka – and to marry the flavors of both spirits. "It is unlike anything you have ever tasted," he says.
What we think
It truly is a hybrid spirit – and a fascinating sip to savor. The tequila-like flavor appears, but in a somewhat subtle form, so we wouldn't call it a "flavored" vodka. Yet Aykroyd rightly notes that you can't ignore agave's "unmistakable earthy hold".
How to take advantage of it
While this is an expensive vodka to use for mixing, we think this is how this version of Crystal Head is best liked. Aykroyd says he's tried it in everything from a martini to a margarita. We went for the latter and it worked really well.